A 20% reduction in trips per hour results in improving the level of service from F to C in every road category from 2 lanes to freeways. The above chart reflects only 20% interregional traffic. However, portions of Highway 50 are now at 50% interregional traffic during weekday peak hour, according to the recent Bay to Tahoe Basin Transportation Study.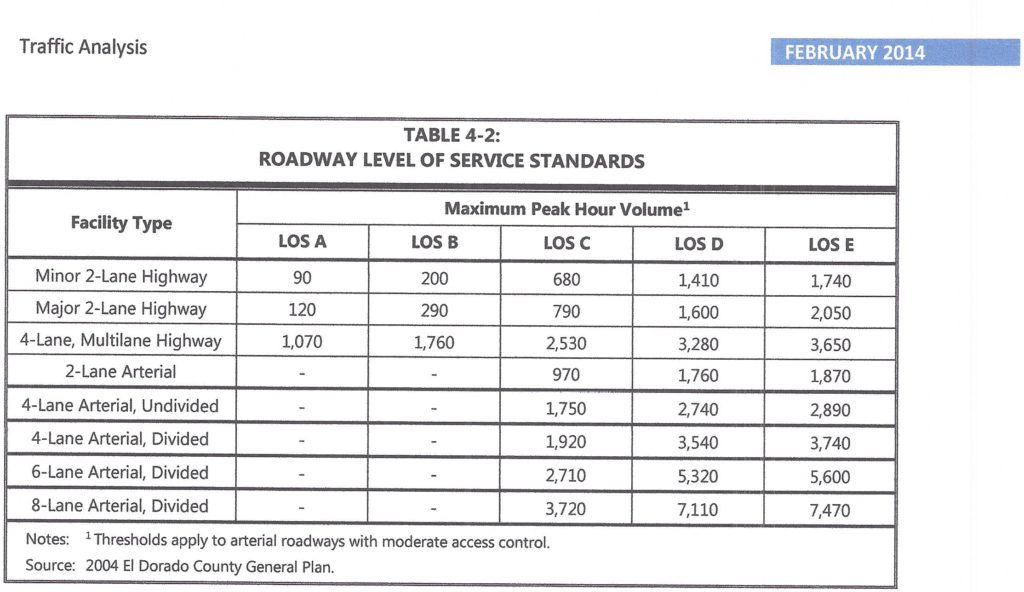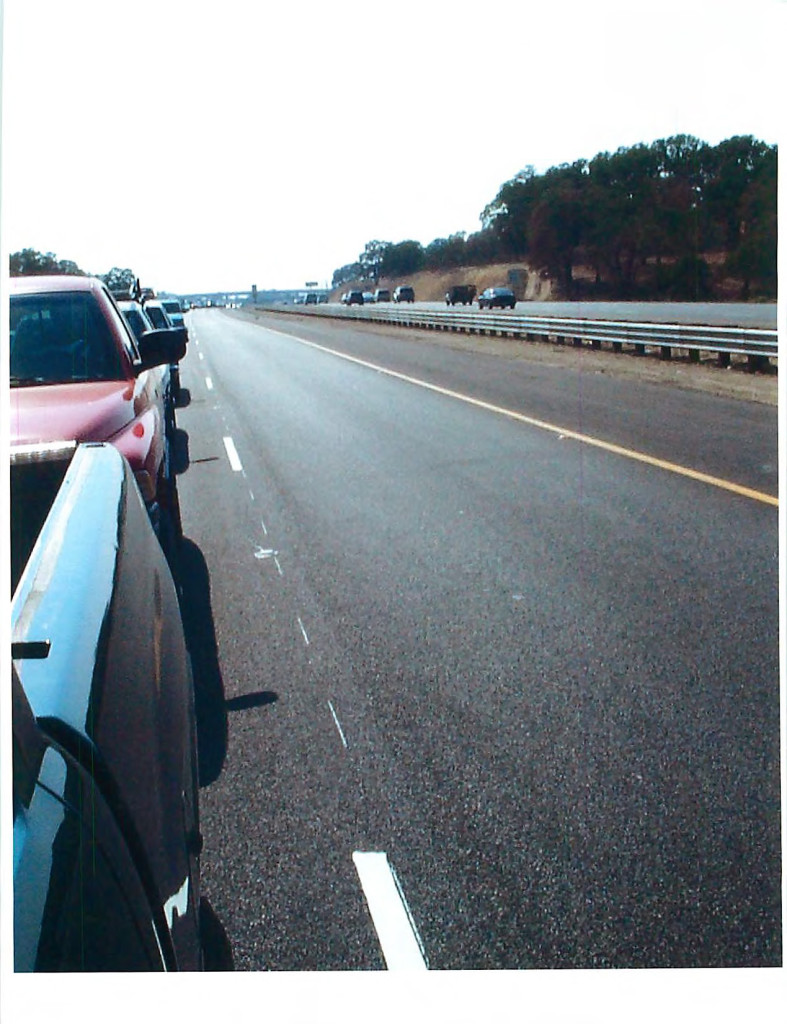 Click Here for a Summary of the Report on HOT lanes
Convert empty HOV lanes to HOT lanes – studies show great success with varied controls from stickers to automatic sensors to regulate the HOT lanes. Studies show reductions in travel times for all lanes and 15% reductions in accidents with significantly improved EMT response.
Use HOT lane funds to improve Highway 50 and pay back citizens the illegal fees that have been collected.
Complete Saratoga as a 4 lane parallel capacity to Highway 50 – up to 1/2 of Highway 50's current capacity could be carried by completing the project. Safety and hospital access are additional considerations. Sacramento Area Council of Governments (SACOG) 2008 report cites 2/3 of El Dorado Hills commuters work in Folsom and Rancho Cordova, which reflects the importance of the parallel capacity road to mitigate Highway 50 congestion.  Access to hospital facilities in Folsom if impacted during commute hours. Communities north and west of El Dorado Hills Blvd would especially benefit from the Saratoga completion, which would relieve the El Dorado Hills Interchange.
Add a park and ride at the Saratoga connector.
Implement real time traffic monitoring and use adaptive traffic signaling. Provide congestion software to El Dorado County commuters such as Inrix that uses cell phone tracking software to provide alternate routes.
Complete the 4 lane Green Valley Rd. Franciscan through Folsom.
Click Here for the Full Report